The Truth
One World! One God! One Race! The Human Race! Standing together to make a better world for All Mankind!........ One World! (made up of many different countries).... One God! (made up of many different religions).... One Race! (made up of many different nationality's).... The Human Race! (every human being on this planet)... Standing together (as One) to make a better world!.... For All Mankind! (and every thing else on this planet).... WHAT PART OF THIS DON'T YOU UNDERSTAND???
Friday, July 25, 2014
IT'S NOT COMING
IT'S HERE!!!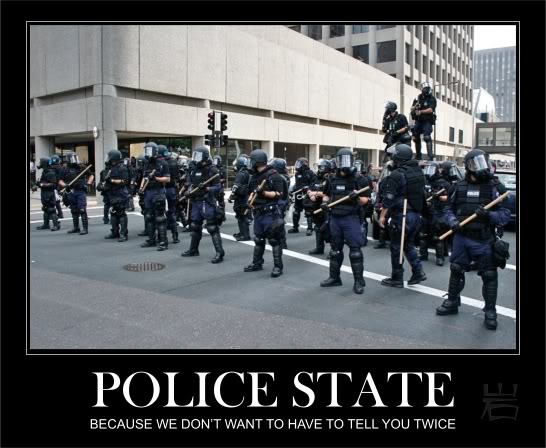 Thursday, July 24, 2014
A re-cap on USA FREEDOM Act before potential senate vote ... and 14 other stories
Access Express |

07/24/14
There are rumblings that the USA FREEDOM Act will reappear before Congress' recess in August. Reports indicate a version of the bill could go directly to the Senate floor for a vote, leaving little time for the public to comment on the proposed text.
Staff Picks
A top UN office released "The Right to Privacy in a Digital Age," a scathing report emphasizing the problems inherent in mass surveillance. It represents a historic rebuke of overreaching government surveillance by the world's top human rights authority.
Vietnamese activists have suddenly found their Facebook accounts suspended for "abuse" after the Vietnamese government's online "opinion shapers" orchestrated mass reports of abuse to trigger Facebook's suspension of the targeted accounts.
From the Access Community
Access, together with 20 digital and civil rights organizations, sent a letter to EU Commissioners to bring their attention to an infringement of EU law by the UK through the adoption of the Data Retention and Investigatory Powers Act (DRIP).
On July 14th, the EU and the US kicked off the sixth round of negotiations of what could be the world's largest trade pact—the TTIP. But lack of transparency remains a major obstacle for civil society's participation in the process.
On July 18th, Access submitted comment to the U.S. Federal Communications Commission, urging it to use its full authority to reclassify broadband internet access service as a telecommunications service and protect net neutrality.
Nine bloggers and journalists were charged with terrorism and related activities before Ethiopia's High Court this week. Arrested in April, they since have been detained on informal accusations of working to incite public violence through social media.
Last July, Access and other civil society groups announced the Principles to assess how state surveillance practices comport with human rights obligations. Now, we've updated them following the UN's release of "The Right to Privacy in the Digital Age."
The Obama administration has approved a substantial expansion of the terrorist watchlist system, authorizing a process that does not require "concrete facts" to designate an American or foreigner as a terrorist, according to a leaked government document.
In response to Access Senior Policy Counsel Peter Micek's questions, BT confirmed that it would not be releasing a transparency report in the near future, claiming there is already "significant" transparency available from the UK government disclosures.
Access has announced the Digital First Aid Kit, which offers self-diagnostic tools for human rights defenders, activists, and journalists facing online attacks, and guidelines for digital first responders to assist a person under attack.
Pakistan is one of the few nations that has registered almost the entire population's biometric details and provided citizens with a computerized national identity card. But even with that system in place, fraud is still rampant.
The Iranian government's relationship with Facebook appears to vacillate between love and hate. Despite the fact that Facebook is filtered in Iran, the president and many in his cabinet are among the most savvy and popular Facebook users within Iran.
Access' Amie Stepanovich reflects on what we learned from RightsCon, the frightening scope of Executive Order 12333, the dangers of secret law, and why now is the time for reform.
Appearing before a Senate committee hearing

on Monday

, the Australian spy chief, David Irvine, reaffirmed his calls for the government to introduce a mandatory data retention scheme and strongly defended the nation's surveillance framework.
| | |
| --- | --- |
| | This week's Express was curated by Lee Gensler. Have a tip for a story, or suggestion for an article? Let us know! Contact us at: express@accessnow.org. |
To view the Express on the Access site, go
here
.
Sign up for the Access Express and other action alerts
here
.
---
Access defends and extends the digital rights of users at risk around the world. By combining tech-driven policy, user engagement, and direct technical support, we fight for open and secure communications for all. To help protect the internet around the world, you can donate to Access. To reply, please email Access@accessnow.org.